Welcome.
Lutheran Church of the Cross of Bismarck, North Dakota, where you will find a welcoming environment with friendly faces and meaningful worship experience. We are a participating member of the Evangelical Lutheran Church in America. Please take some time to see what we're all about. Get to know this wonderful church and make some friends along the way!
Have questions?
Please call us at 701-223-1001 or email:
churchsecretary@midconetwork.com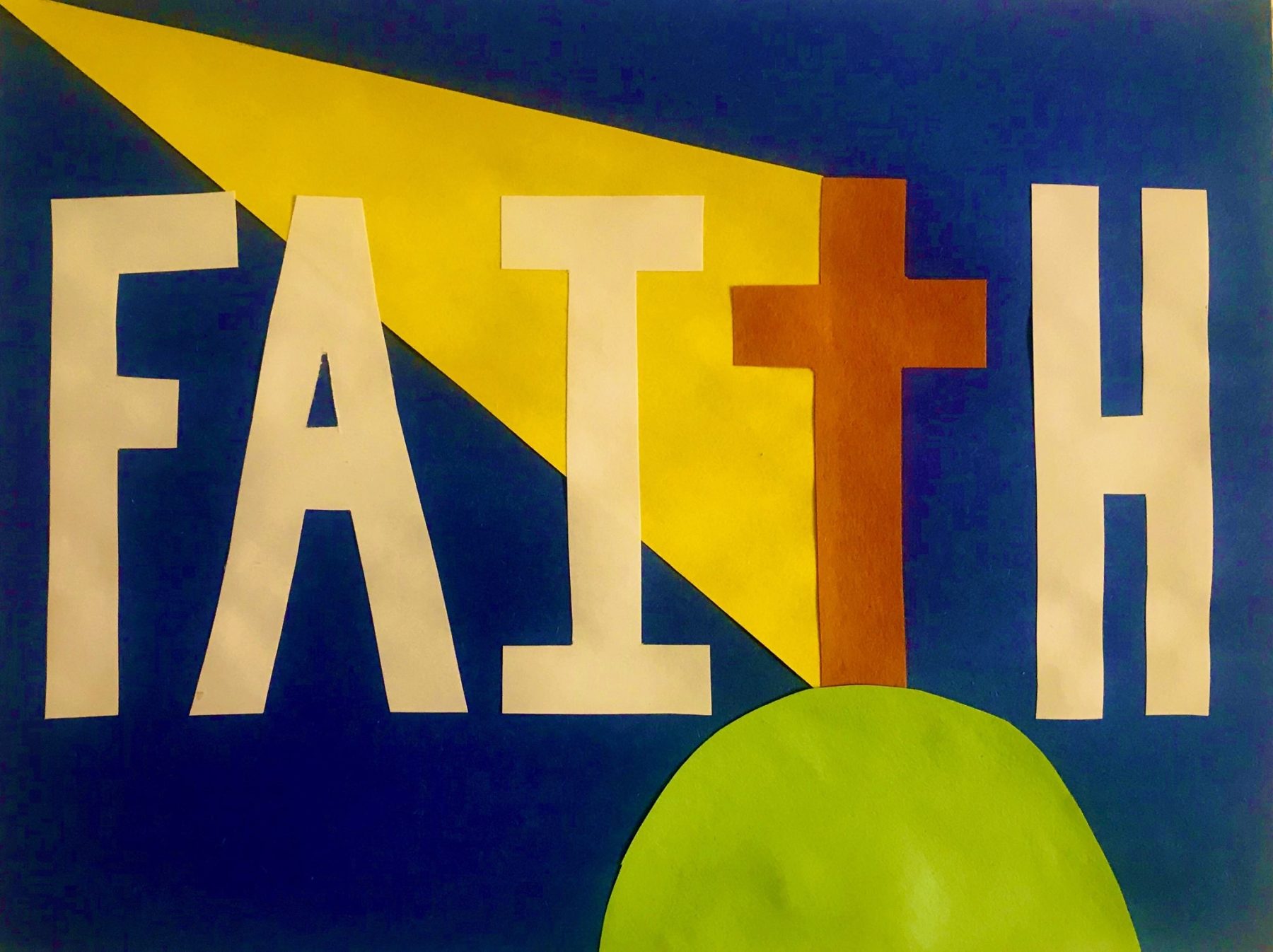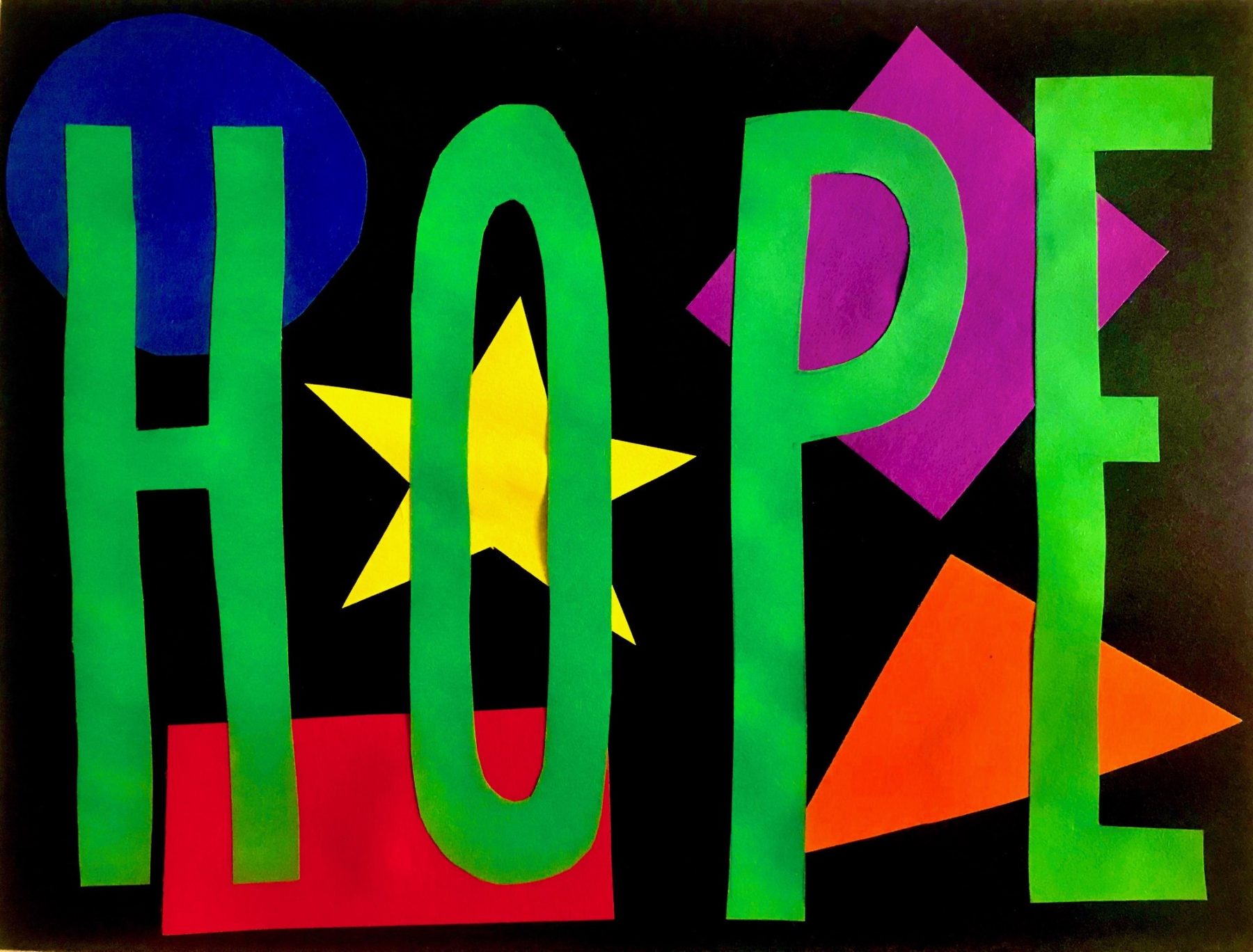 Calling all artists!
Are you an artist? Do you feel a calling to express yourself in drawings and paintings? Lutheran Church of the Cross would like to invite congregants to submit an appropriately drawn, painted, or digitally created picture for posting on the Church's website and as part of the Service.  Each week, the Pastor, Director of Discipleship, and Worship and Music Coordinator will select an appropriately themed and Christ-led picture to include in the worship service, e-bulletin board, and on the front page of our website. Pictures can be submitted to lccbismarckpictures@gmail.com. 
We hope you'll join us in celebrating that Christ is Risen each Sunday and enjoy our community of faith.  Thanks and God Bless!
A Modern Lesson From Martin Luther
In 1527, when the bubonic plague was raging through Europe, including Wittenberg, where he lived, Martin Luther was asked what a Christian should do in the face of it.
He replied, "I shall ask God mercifully to protect us. Then I shall fumigate, help purify the air, administer medicine and take it. I shall avoid places and persons where my presence is not needed in order not to become contaminated and thus perchance inflict and pollute others and so cause their death as a result of my negligence. If God should wish to take me, he will surely find me and I have done what he has expected of me and so I am not  responsible for either my own death or the death of others. If my neighbor needs me however I shall not avoid place or person but will go freely as stated above. See this is such a God-fearing faith because it is neither brash nor foolhardy and does not tempt God."
Blessings to you as we navigate these days. Let us know how we might serve you. I wake up every day honored to be your pastor, and especially so in these days. ~Pastor Lisa
Dear Members and Friends of Lutheran Church of the Cross, Our reality has shifted dramatically in the brief (though it feels long!) time that we have been separated from one another. Many of us are overwhelmed by quickly-changing information, confusion, grief, isolation and fear, at least some of the time. Driving home from the grocery store the other night, I was transported out of my thoughts by the sight of the sky filled with a gorgeous rainbow, which – from my perspective at that moment – appeared to end right at my home, where my particular "pot of gold", my family, was waiting. The rainbow is also God's promise. We are reminded that though all else seems unsteady, our hope rests in God. This is the perfect time for us to be sharing the good news of Jesus Christ – our hope in the promises of God. Though we are in a time of turmoil and uncertainty, we will get to the other side of it. And when we do, we can anticipate that there will be many hurting people. So we cannot stop being who we are as God's people at LCC, even as we're in a challenging season. So be strong and courageous! To learn how you can stay connected with the Body of Christ, please click on the ">" on the side of this message.
How can I Stay Connected with Church and Others?
"Be Strong and Courageous. Do not be afraid, and do not panic. For the Lord your God will personally go ahead of you. He will neither fail you nor abandon you." Deuteronomy 31:6
Here are some ways we are "together, though apart" in this time:
Watch worship online! We stream the service live on Sundays from our website churchofthecross.org and on FaceBook Live from the LCC page at 10 a.m. Sundays.
If you do not have access to online services, catch one on the radio: Trinity Lutheran Bismarck is on 1270 AM Sundays at 8:30 a.m., and Zion Lutheran in Beulah on 1410 AM at 10:30 a.m. Sundays. Or, watch a service on TV! Sunne Lutheran in Wilton is on BEK (ch. 26) at 10 a.m. Sundays, Messiah Lutheran in Fargo is on WDAY-TV at 11 a.m. on Sundays, and Good Shepherd Lutheran in Bismarck is on Dakota Media Access (channel 12/612) at 4:30 p.m. Sundays.
Janie is leading online devotions every weekday at 10:30 a.m. on our FaceBook page (although watch for possible time changes as she seeks the best times for people to join in).
How can I Stay Connected with God and Others?
"Be kind and compassionate to one another, forgiving each other, just as in Christ God forgave you." Ephesian 4:32
Here are some ways we are together with Christ, though apart from each, and can help others others in this time:
Pray! We have no shortage of things to pray about. You might try the YouVersion Prayer app, which has some wonderful guides. – Call each other! This is a wonderful time to just touch base with those you no longer can see regularly. Your church directory is a great tool!
Bible Study! If you would like a copy of our weekly "Wired Word" Bible Study emailed (or mailed) to you each week, please let the church office know. It is an interesting lesson, based on current events, to read through yourself – and of course, you could call someone and talk about it! YouVersion also offers a Bible app that has terrific free studies.
Volunteer! Make fabric masks. Serve others as a family. The schools are handing out lunches to kids, the Banquet has its Adopt A Block food distribution truck going around, and the Soup Café needs help every day. Call the church if you need help getting hooked up to these organizations.
I Want to Tithe but don't know how?
Your tithes and offerings are crucial to keeping our ministry strong for the challenges ahead.
Now is a great time to try online giving, if you haven't yet. You can simply press the button on our website, download the Give+ app on your smartphone (and be sure to choose Lutheran Church of the Cross BISMARCK, as there are others!).
If you don't want to give online, you are welcome to drop by with your offering, or mail it in. We will even be happy to provide self-addressed, stamped envelopes during this time, so you don't have to go out. Please just let us know you want them.
Keep in mind that Church of the Cross Council members or staff will never ask you for gift cards or gift card numbers through email or text. Nor will we generally ask you to click on a button to give in a email. All online giving for church missions or support should be done through the already established options. If you receive contacts like this, check the email address becuase they likely aren't coming from us. If you want to be sure, please call the church directly before you respond to these types of requests.
Resources for those in Need
Do you need? We will help, or put you in touch with other resources, if you need something. We are all in this together! If talking to a professional would help, Abound counselors (through LSS) are offering therapy via telehealth during this critical time. Learn more: www.lssnd.org/aboundcounseling If you need to talk to someone right now, please call 211.
Janie, Connie, or I are here for you, however we can help. For now, our church office is still open regular hours. We are alternating staffing it, so it never hurts to call ahead to be sure someone's here.
Click here to see the weekly announcements or scroll to the bottom of the page to see the e-bulletin board.
Who we are
We started as a home mission congregation…
of the Evangelical Lutheran Church in 1955. Trinity Lutheran Church of Bismarck acted as the sponsoring congregation. The first services were held in the current building on the 11th of March, 1956, and the rest is history.